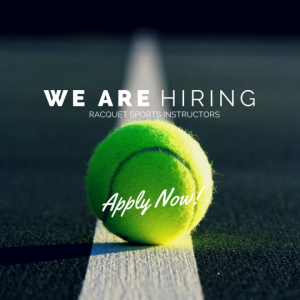 We are hiring Racquets Instructors! Come join our team.
Tennis, Table Tennis and Badminton.
If you are a certified tennis Canada Instructor, Certified Tennis BC Instructor, certified badminton or table tennis and/or have a minimum of 2 years teaching/volunteer experience in a tennis, badminton and/or table tennis setting, we would love to hear from you!
Please see the job postings below:
Tennis Instructor – Job Posting
Please send your resume and cover letter to Stephen at sthom@richmond.ca