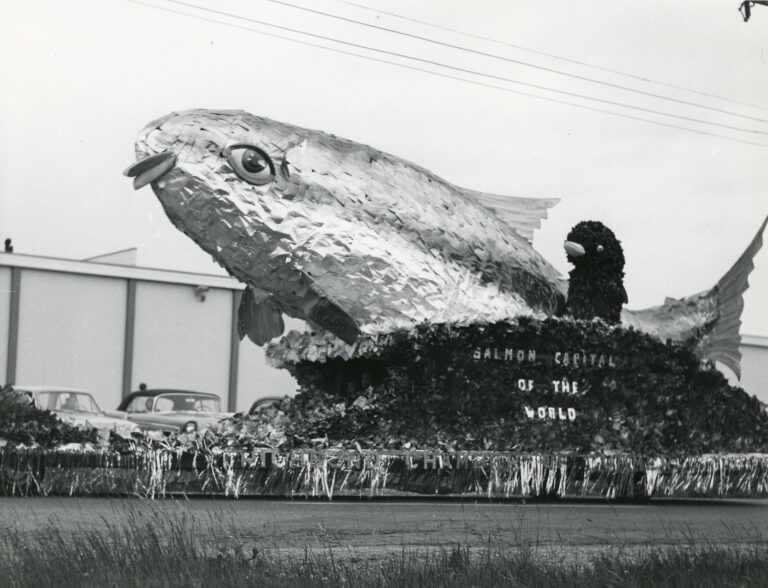 Richmond Agricultural & Industrial Society (RAIS) is a not-for-profit organization formed in Brighouse in December of 1923 with the aim to encourage the cultivation of soil, to develop agricultural resources of Richmond, and to study the practice of agricultural, horticultural, and domestic arts. In addition to agricultural related activities, the Society also aimed to promote the development of community spirit in the municipality and to assist and promote athletic games, contests, musical, educational, and other entertainment. RAIS remained active until 1953. An attempt to reorganize the Society was made in 1956, but the outcome was not successful. In 1966, the name "Richmond Agricultural and Industrial Society" was revived and adopted by the Salmon Festival Committee.
The philosophy of the RAIS has always been that the Steveston Salmon Festival is a way to give back to the community. The RAIS are passionate about continuing to remind Canadian citizens of their past and remain vigilant on the future and celebrations like the Steveston Salmon Festival are paramount to the continuation of that practice.
Parade Float
The Steveston Community Society has a long history of award-winning parade floats. In 2015, the Society undertook to build a new float, and the result is spectacular! In 2016, the Society Parade Float, along with our mascot, Sammy the Salmon, will be heading out on the road to promote our wonderful community to neighbouring municipalities at various celebrations throughout the year, in addition to being the highlight entry in the annual Steveston Salmon Festival!