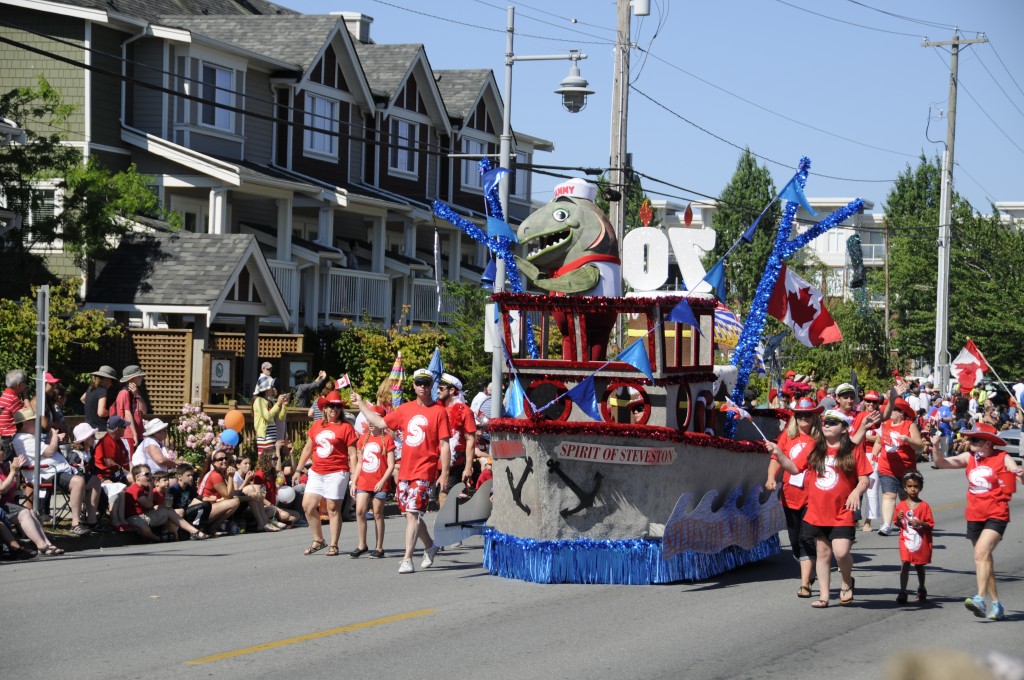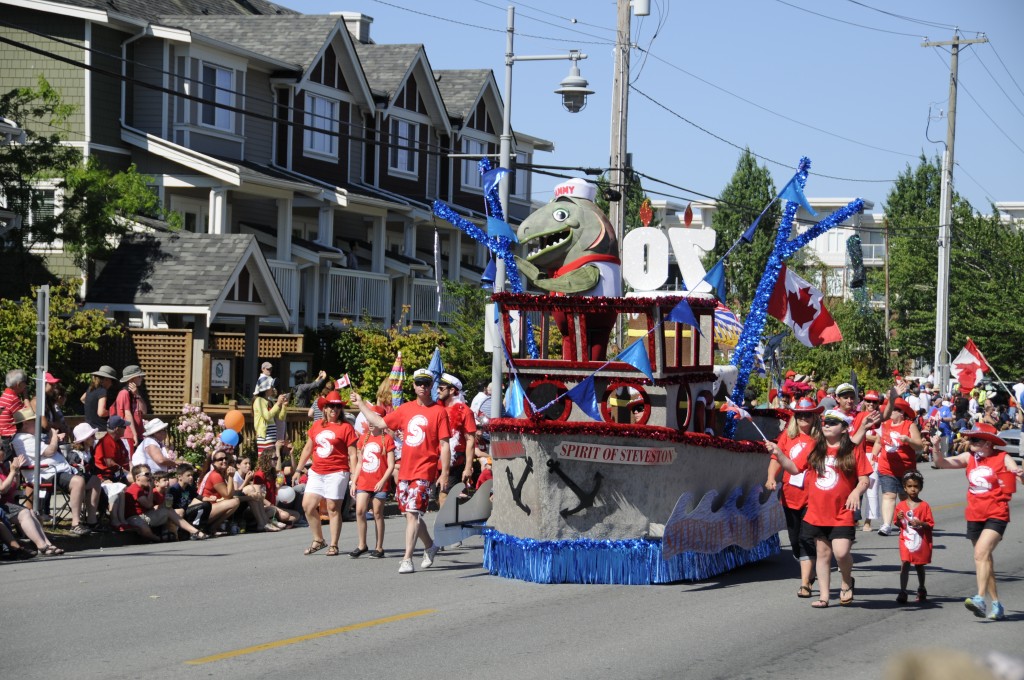 Richmond Agricultural & Industrial Society (RAIS) is a not-for-profit organization formed in Brighouse in December of 1923 with the aim to encourage the cultivation of soil, to develop agricultural resources of Richmond, and to study the practice of agricultural, horticultural, and domestic arts. In addition to agricultural related activities, the Society also aimed to promote the development of community spirit in the municipality and to assist and promote athletic games, contests, musical, educational, and other entertainment. RAIS remained active until 1953. An attempt to reorganize the Society was made in 1956, but the outcome was not successful. In 1966, the name "Richmond Agricultural and Industrial Society" was revived and adopted by the Salmon Festival Committee.
The philosophy of the RAIS has always been that the Steveston Salmon Festival is a way to give back to the community. The RAIS are passionate about continuing to remind Canadian citizens of their past and remain vigilant on the future and celebrations like the Steveston Salmon Festival are paramount to the continuation of that practice.
For more information on the Steveston Salmon Festival please visit www.stevestonsalmonfest.ca or contact the Steveston Community Society at 604-238-8094 or admin@stevestonsalmonfest.com
You can also mail us:
Steveston Salmon Festival
4111 Moncton Street
Richmond, B.C. V7E 3A8
And be sure to connect with us on –
Facebook:  https://www.facebook.com/StevestonSalmonFestival/
Instagram:  https://www.instagram.com/stevestonsalmonfestival/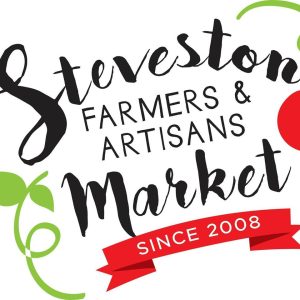 Launched in May, 2008 by the Richmond Agricultural and Industrial Society (RAIS), the Steveston Farmers and Artisans Market is a venue where farmers, artists and craftspeople make their products available in an open, fresh-air environment. The Steveston Farmers & Artisans Market (SFAM) is a not-for-profit operation run by a volunteer committee under the auspices of RAIS. All monies raised by SFAM go to support activities and projects of the Steveston Community Centre such as the Steveston Water Park and the current renewal of the Steveston Adventure Playground.
With entertainment playing and vendors striking up light conversation with customers throughout the day, the Steveston Farmers and Artisans Market creates a friendly, social environment for you to spend your afternoon. Whether you're buying fresh locally grown produce, grabbing a bite to eat, enjoying the craftsmanship of some of the artisans, or simply strolling through the market enjoying the day, the market has something to offer for everyone.
Our market strives to offer a wide selection of some of the best farmed and hand-crafted products in British Columbia. Our vendors are proud to "Make It, Bake It, Grow It or Catch It" for loyal customers who appreciate buying from, and supporting, local farmers and artisans.
Located in the East hope parking lot across from the Steveston Community Centre at 4320 Moncton Street.
Opening day is the first Sunday in May; open first and third Sunday monthly through September.
For more information on the Steveston Farmers & Artisans Market visit www.sfam.ca or contact marketmanager@sfam.ca
You can also mail us:
Steveston Farmers and Artisans Market
4111 Moncton Street
Richmond, B.C. V7E 3A8
And be sure to connect with us on –
Facebook: www.facebook.com/stevestonfarmersandartisansmarket
Twitter: twitter.com/@stevestonmarket
Tumblr: stevestonmarket.tumblr.com
Instagram: instagram.com/stevestonfarmersmarket
Pinterest: www.pinterest.com/stevestonmarket