Preschool in Steveston
Under the guidance of Catherine Nevada, Preschool Coordinator, the Preschool Programs at Steveston Community Centre are designed to develop the whole child intellectually, socially, physically, emotionally and cognitively. A positive and encouraging learning environment is provided where children of various cultures and backgrounds share and learn about each other.
Steveston Explorers (Licensed)
Experience this outdoor approach to learning with art, music, literature, language, social responsibility and diversity through an enriched emergent curriculum.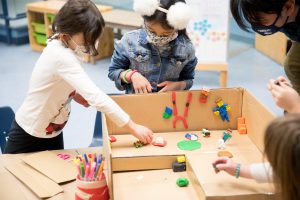 Little Anchors (Licensed)
With a focus on fine arts, science, gardening, yoga & music movement and intergenerational programming, this program allows for flexibility to accommodate your schedule by giving you the option to pick and choose the days that work best for you.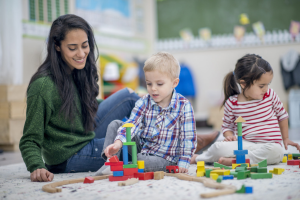 Rainbow
This specialty introduction to languages and cultures preschool is designed for three and four year olds. Our goal is to introduce various languages and cultures to your child in a fun, positive and enriching way using vocabulary, themes and music.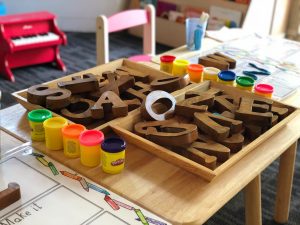 Times for Twos
Build on fine motor, social and emotional skills in this play-based and social program designed and led by qualified Early Childhood Educators. Children must be two years by December 31 of the current year.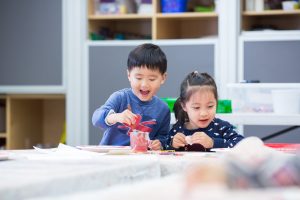 2022/23 School Year Registration
We are now taking Preschool and Time For Twos registration for Siblings of Past Participants for the 2022/2023 School Year.
For preschool, children must be the age of 3 or 4 years old (birth years 2018 & 2019) by December 31, 2022 in order to register.
Time for Two's participants must be the age of 2 years old (birth year 2020) by December 31, 2022.
Please see below for a link to the form(s) to fill out and email to cnevada@richmond.ca no later than Friday, March 11, 2022.
If you have any questions, please contact our Preschool Coordinator, Catherina Nevada, at 604-238-8088 or at the email address noted above.