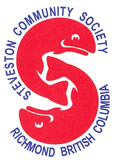 The Steveston Community Society is an association of volunteers dedicated to maintaining a positive, pioneer "Spirit of Steveston", by providing cultural, social & recreational opportunities for all members of the community.
Visit the Steveston Community Centre to find out more about the programs and services offered to the community.
---
We have the following spaces for preschool available:
Salmonbellies T/TH PM (3 year old)
Salmonbellies M/W/F AM (4 year old)
Salmonbellies M/W/F PM (4 year old)
Rainbow M/W PM (3&4 yr olds)
Rainbow T/Th AM (3&4 yr olds)
Sunshine M/T/W/TH PM (4 yr olds)
Sunshine T/TH AM (3 yr olds)
Call 604-238-8080 for details.

PRESCHOOL REGISTRATION 2013-14
Two's Time Lottery forms are available at the community centre front desk from February 4 to March 1. See the attached Parent Reference Guide for further details and important dates for Two's Time Pre-registration and lottery request forms. General Public Preschool Registration is Saturday, April 20th at 9:00am.
---
Educational Garden
Read our Winter 2012-13 newsletter for further details. If you are interested in volunteering for this exciting new project, please email edugarden@stevestoncommunitysociety.com
We also have a garden blog site under development, visit us here, and watch it grow along side the real garden.
---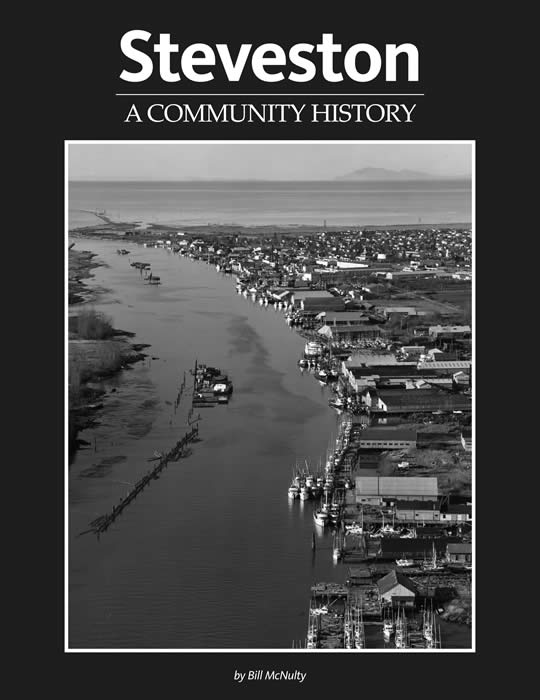 Steveston: A Community History
researched and written on our behalf by local historian and long-time City of Richmond Councillor Bill McNulty and published in May 2011. It is a detailed account of the birth and development of Steveston from the mid-1800s to present day. Copies are available to purchase from the Steveston Community Centre for a suggested donation of $20, with half the proceeds being forwarded to the Japan Relief Fund for Onagawa. To purchase your copy by mail order, please email us or phone 604-238-8094.
---
Steveston Community Society Board of Directors 2013-14

Beth Ovenden, President
Alan Clark, Vice President
Barbara Whittle, Secretary
Scott Wilson, Treasurer
Jim Kojima, Past President

Directors
Alan Sakai, Ben Branscombe, Brenda Yttri, Cheryl Grattan, Chris Lim, Denise Kostash, Elise Kobylanski, Frances Lorenz, Jimmy Yau, Joan Haws, Johanna Stewart, Karen Schiefner, Keith Whittle, Lingly Wilson, Maureen Duns, Neil McEachern, Susan Epp, Tracy Paldy

Trustees
Hap Hirata, Kelvin Higo, Ted Lorenz Sr.

City Council Liaison
Linda McPhail
2012-13 Steveston Community Society Annual Report
---
To register or enquire about the programs offered at the Steveston Community Centre please call 604-238-8080 or visit the Steveston Community Centre home page.

Contact Info:


Steveston Community Society
4111 Moncton Street
Richmond, B.C. V7E 3A8
Community Centre: 604-238-8080
Society Office: 604-238-8094 or Fax: 604-718-8096

Email: society@stevestoncommunitysociety.com

Easter Weekend Hours:
Friday, March 29 – closed

Saturday, March 30 – 8:00-5:00

Sunday, March 31 – 8:00-5:00

Monday, April 1 – 8:00am-8:00pm

Fall and Winter Hours
Monday - Friday 6:00 a.m. - 9:45 p.m.
Saturday: 8:00 a.m. - 6:45 p.m.
Sunday: 8:00 a.m. - 8:45 p.m.

Spring Hours
Monday - Friday: 6:00 a.m. - 9:45 p.m.
Saturday: 8:00 a.m. - 6:45 p.m.
Sunday: 8:00 a.m. - 8:45 p.m.

Summer Hours
Monday - Friday: 6:00 a.m. - 8:45 p.m.
Saturday: 8:00 a.m. - 4:45 p.m.
Sunday: 8:00 a.m. - 12:45 p.m.

Hours are subject to change.

| | |
| --- | --- |
| Join us on Facebook | Follow us on Twitter |
| | |